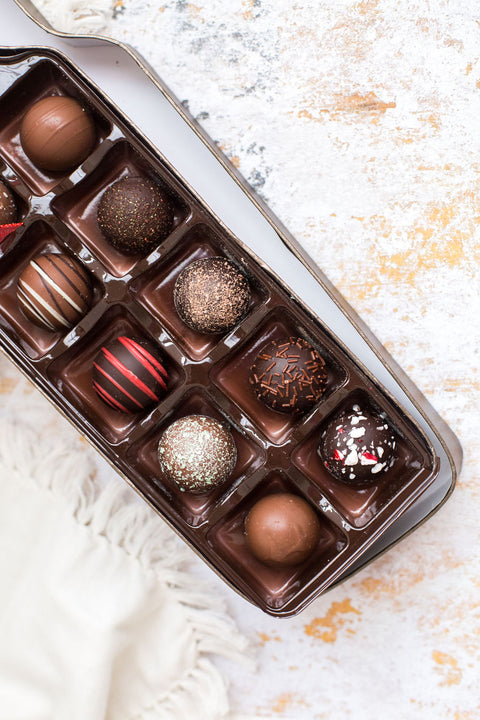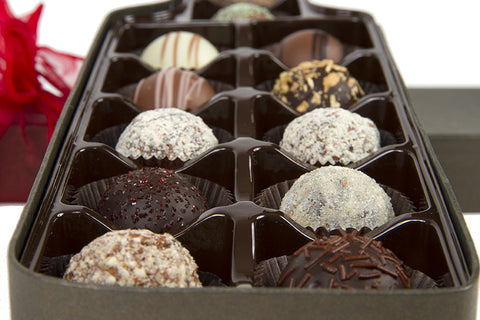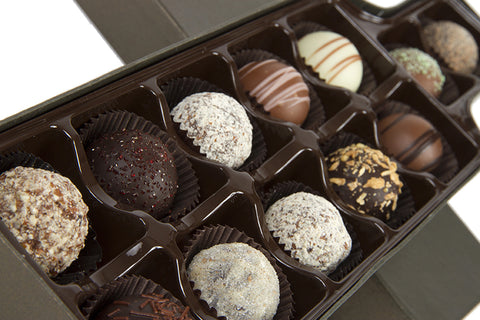 Wine Truffle Box Assortment
Truffles make the perfect house-warming gift or for any wine-lover. Sugar Plum offers a hand-crafted gourmet assortment. The 12 unique pieces taste rich and decadent and beautifully laid out.
Each Sugar Plum Truffle is placed in a wine bottle-shaped box for the perfect pairing. The assortment is a thoughtful gift for someone special! Sip a glass or red or white and enjoy a flight of decadence. 
The divine smoothness of each wine truffle leaves anyone wanting more. The box provides dessert bites or stand-alone treats. Give an indulgent gift that is completely fulfilling. 

Please note that flavors vary.
Sugar Plum Wine Box Truffle Assortment may include:
Milk Chocolate
Dark Chocolate
White Chocolate
 Black Raspberry
Chai Tea
Cappuccino
Crème Brulee
Tiramisu
Pomegranate
Lemon Merengue
Champagne
Rum
Coffee Caramel
Caramel Pecan
Strawberry Cheesecake
Coconut
White Russian
Irish Crème
Checking local availability