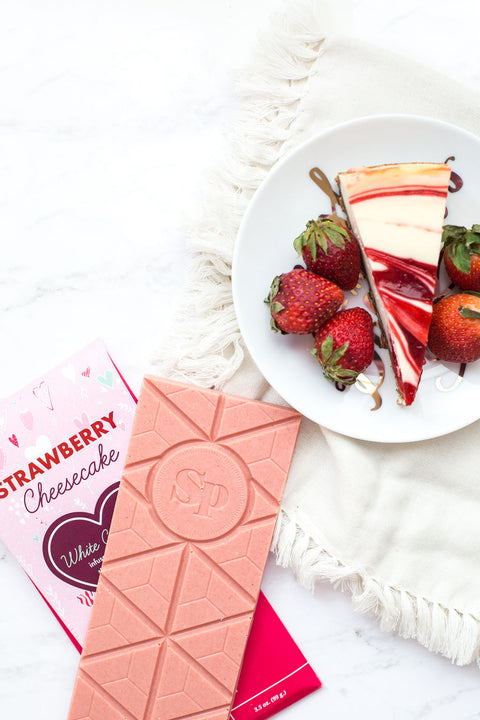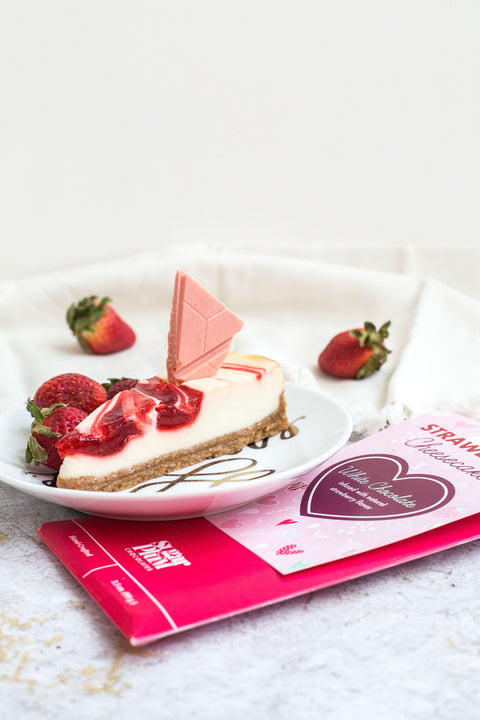 Strawberry Cheesecake Chocolate Bar - 4 Pack
Dessert and candy lovers rejoice with our Strawberry Cheesecake Chocolate Bar. Worlds collide in this fruity and sweet candy with a smooth texture. Sugar Plum, featured on HGTV, infuses natural flavors to perfect the creamy taste.

It is worth it to indulge in our White Chocolate Strawberry Cheesecake Bar. The melt-in-your-mouth candy is reminiscent of the fluffy dessert filling. Spare baking and partake in this decadent chocolate bar.

We unite the flavors in a thoughtful recipe that we dreamed up. Give as a gift for Valentine's Day or at any time throughout the year. Each hand-crafted gourmet candy is 3.5 oz., which is the perfect size!

Each set has 4 Sugar Plum Strawberry Cheesecake White Chocolate Bars.
Checking local availability