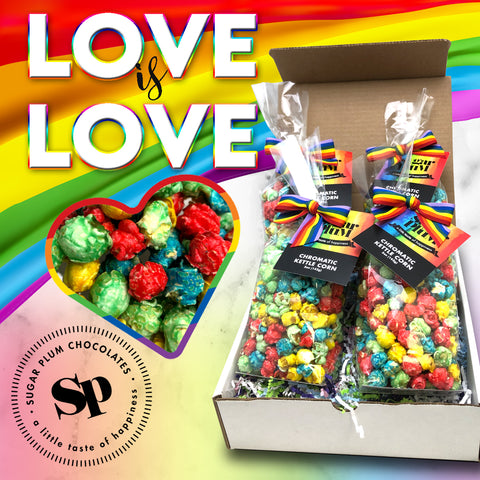 Multi-Colored Chromatic Kettle Corn - 4 Bags
This gift box brings a burst of color and delicious Chromatic Kettle Corn. The multiple colors create a nostalgic carnival experience. Every kernel is sweet and salty with a touch of butter. 
The rainbow morsels of Sugar Plum Chromatic Kettle Corn are a tasty gourmet treat. Add a little color and contrast to your snacking experience. Each bag is brimming with 5 oz. of bright kernels. 
Sugar Plum Multi-Colored Chromatic Kettle Corn is sold in packs of 4. The gourmet snack is packed in a fun gift box to make someone's day special!
Checking local availability