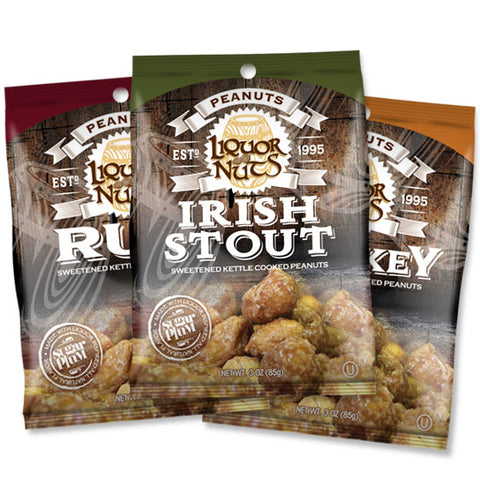 Beer & Bourbon Flavored Peanuts - 3 Pack
Sugar Plum Chocolates made a sampler for those looking for a distinct taste. Our Beer and Bourbon Flavored Peanuts contains 3 packs of gourmet snacks. Recipes are inspired by Irish Stout, Rum, and Whiskey.
Our Liquor Nuts is a sampler that's sure to become addicting. The potent taste will make you think you had a swig of the real thing! The kettle-cooked snacks will be hard to stop munching on.
Choose from:
3 Pack Mixed Assortment 




3 Pack Irish Stout Peanuts




3 Pack Rum Flavored 




3 Pack Whiskey Peanuts



Each Beer & Bourbon Flavored Liquor Nuts bag is 3 oz.
Please Note: This product does not contain alcohol and is made with natural flavoring.
Checking local availability