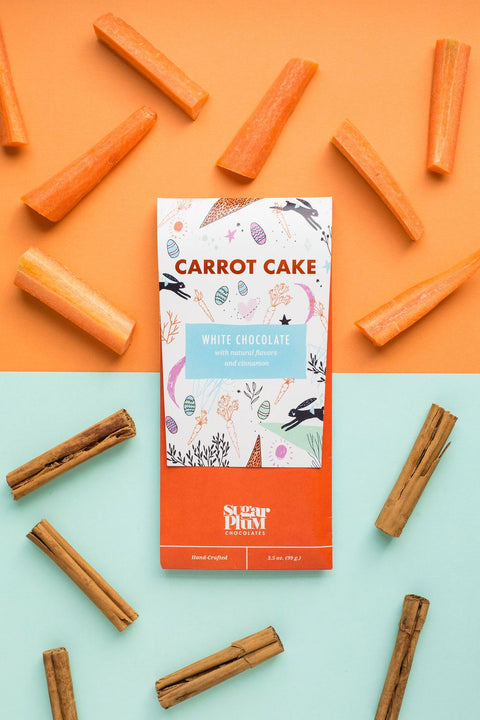 Carrot Cake Chocolate Bar - 4 Pack
We capture a classic dessert that's been around since the Middle Ages. Our Carrot Cake White Chocolate Bar can
be eaten
year-round. The smooth and creamy texture has hints of spice.
Sugar Plum transforms a moist and delicious carrot cake into a bar. The timeless dessert has French culinary roots. We offer the best of both worlds with a sweet and spicy taste.
Carrots are the most delicious when baked in a soft and creamy cake.
Sugar Plum's White Chocolate Candy Bars are 3.5 oz. in size. Get the taste you crave and save on baking with this four-pack.
Checking local availability