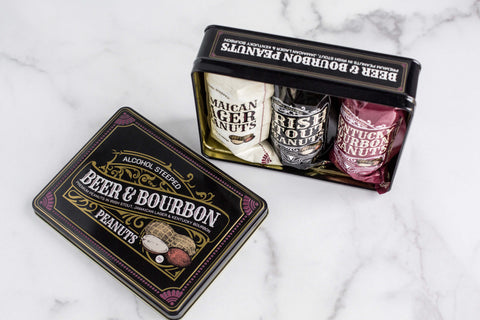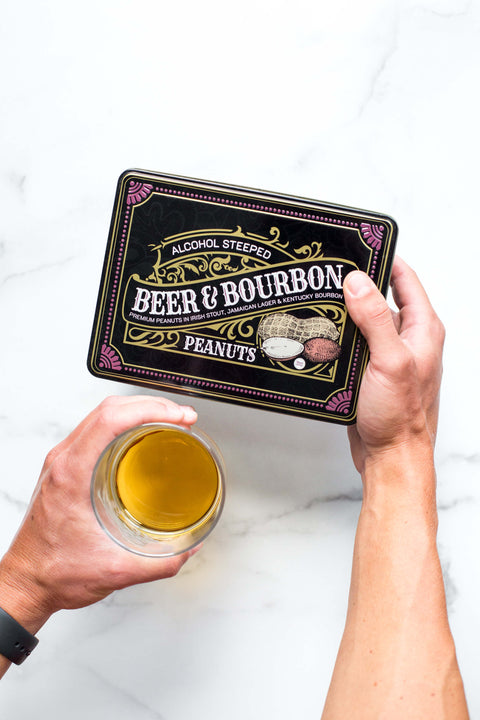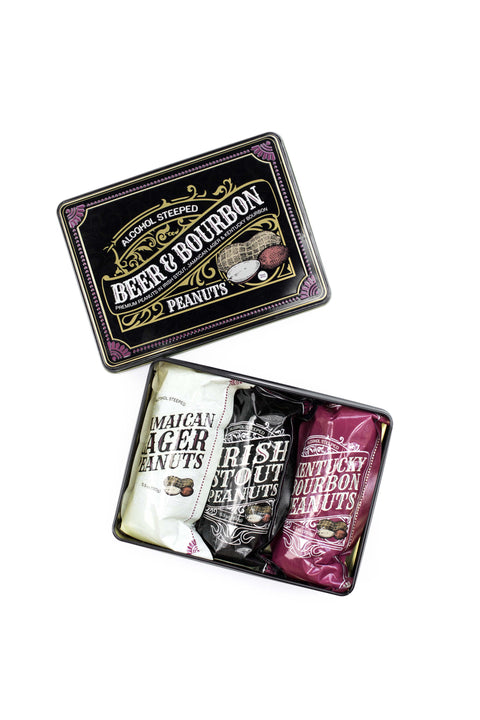 Beer & Bourbon Liquor Nut Tin
The Beer and Bourbon Liquor Nut Tin makes a thoughtful gift full of munchies. The gift assortment packs a punch with distinct flavors. There are three bags of peanuts in our black label tin.
We blend beer and bourbon hand-crafted recipes in each bag of the sampler. Each tin has roasted peanuts in 5.3 oz. bags. Try distinct Jamaican Lager, Irish Stout, and Kentucky Bourbon flavors.
Leave recipients wanting more gourmet with our Beer and Bourbon Liquor Nuts. The 16 oz. Black Gift Tin is stuffed full of unique flavors. Our special seasonings bring out the best spirits in a snack.
Get 1 bag of each:
Jamaican Lager Peanuts
Irish Stout Peanuts
Kentucky Bourbon Peanuts
Checking local availability