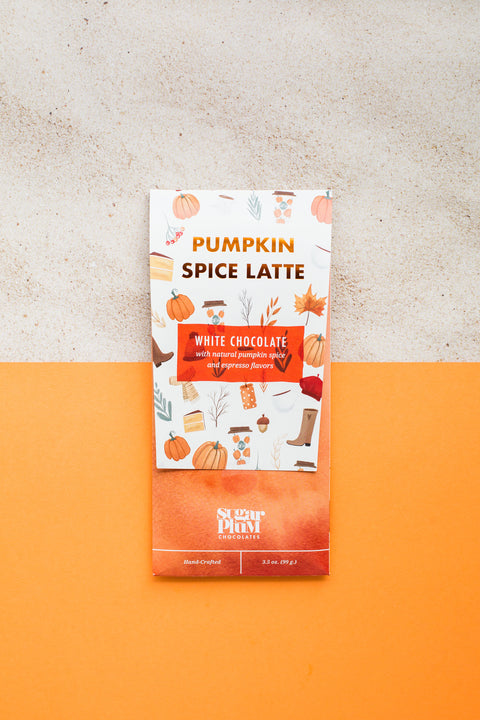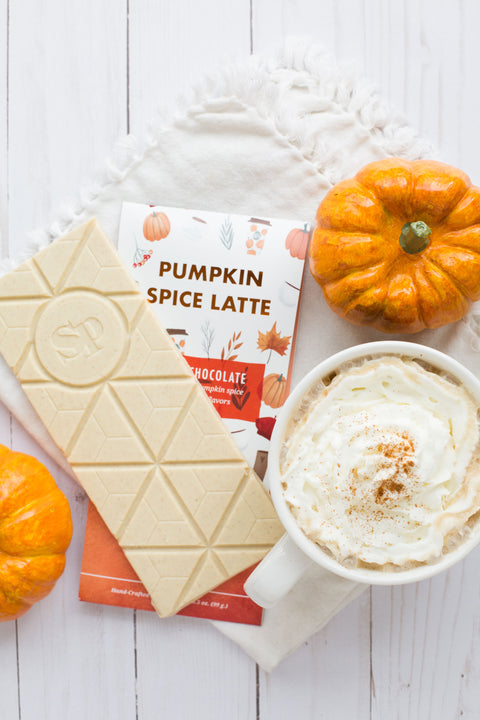 Pumpkin Spice Latte Chocolate Bars - 4 Pack
Your favorite fall beverage, Pumpkin Spice Latte, now has its own candy bar! Get excited for autumn with our decadent white chocolate. We add a blend of scrumptious coffee and natural pumpkin spice flavors.

The fall is the perfect time of year to Indulge in our gourmet chocolate bars! Sugar Plum will save you a trip to your local barista. Our Pumpkin Spice Latte Candy Bars are decadent confections for autumn.

Every Sugar Plum recipe is carefully hand-crafted to melt in your mouth. The white chocolate, pumpkin, and espresso flavors bring out the best of fall. Grab these sweets before the season is over!
Each order includes four 3.5 oz. Pumpkin Spice Latte Chocolate Bars!

Checking local availability