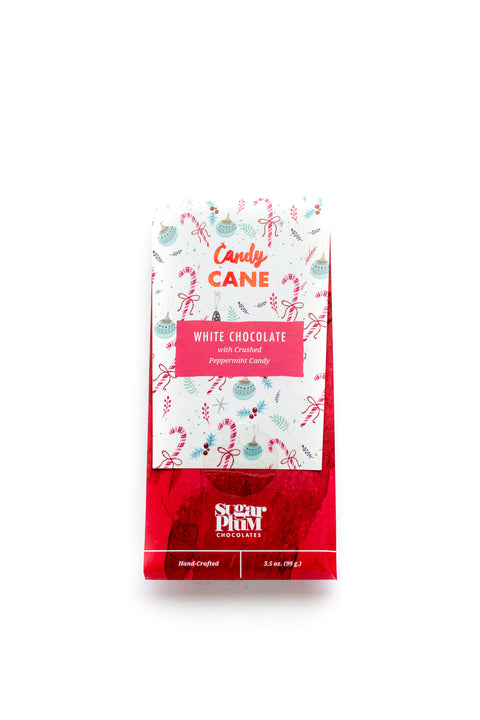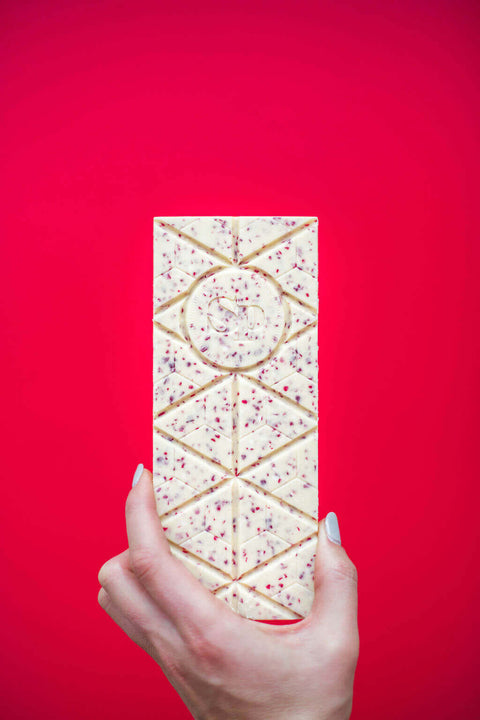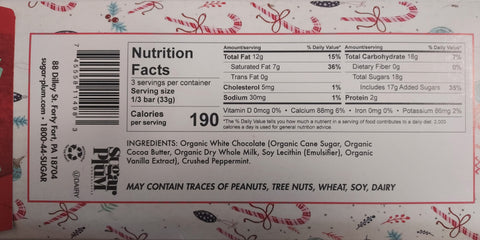 Candy Cane White Chocolate Bar - 4 Pack
Sugar Plum creates holiday magic with our Candy Cane Chocolate Bar. We use crushed peppermint and carefully sourced ingredients. Organic white chocolate and vanilla extract add smooth sweetness.

Candy canes are a well-known treat during the holiday season. Sugar Plum simply reimagined the Christmas treat. Dream of a decadent winter wonderland with our organic white chocolate and peppermint.

Each Candy Cane Bar is 3.5 oz. and one pack has 4 pieces of chocolate Christmas candy. The peppermint flavor is perfect for the holiday season and the sweets make great gifts or stocking stuffers! 
Checking local availability