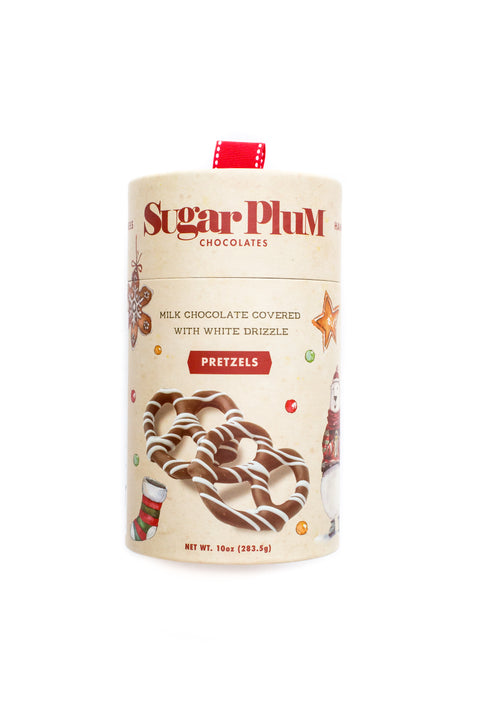 Holiday Cheer Chocolate-Covered Pretzels
Celebrate the holidays with these gourmet treats in our Special Collection. Our handcrafted Milk Chocolate-Covered Pretzels are topped with a white drizzle. Each sweet and salty snack is individually wrapped in the canister.
There are 10 Milk Chocolate Covered Pretzels in each container. Give the Christmas Confections as a gift or serve them as a snack. The smooth and creamy texture paired with the crunch creates an addictive taste.
This decadent confection is perfect for anyone who loves gourmet snacks and has a sweet tooth. Our Milk Chocolate-Covered Pretzels with White Drizzle are a holiday gift that they'll remember!
Checking local availability