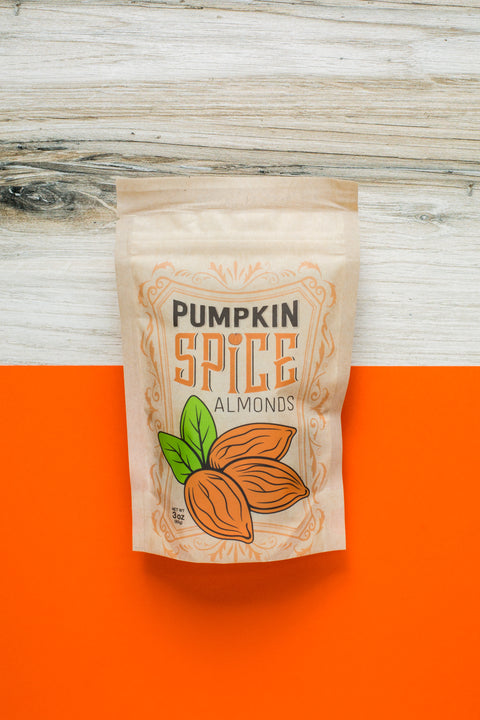 Kettle-Cooked Pumpkin Spice Almonds - 5 Bags
Get your fall fix in year-round with Sugar Plum Pumpkin Spice Almonds. The gourmet nuts are vegan and dairy free. This tasty snack is kettle cooked to give it a crunchy texture and distinct flavor.
Pumpkin Spice Almonds are the perfect autumn treat to go nuts for! Sugar Plum uses a specially handcrafted recipe. We generously coat the almonds with a flavorful blend of spices.
Our hand-crafted recipe includes cinnamon, ginger, nutmeg, and other exotic seasonings. Sugar Plum Pumpkin Spice Almonds have a taste that is second to one! Capture the essence of fall and your love for autumn with this snack!
The nuts are kettle-cooked making them dairy free and devoid of unhealthy fats and oils. Our Pumpkin Spice Almonds offer fall in every bite. The guilt-free munchies are indulgent throughout the year.
Get five resealable bags of our Pumpkin Spice Almonds that are 3 oz. each.
Sugar Plum's Handcrafted Kettle-Cooked Gourmet Nuts are for your snacking and gifting pleasure!
Ingredients: Almonds, Sugar, Pumpkin Pie Spice (Cinnamon, Nutmeg, Ginger, Allspice)
OU Pareve Kosher
Checking local availability