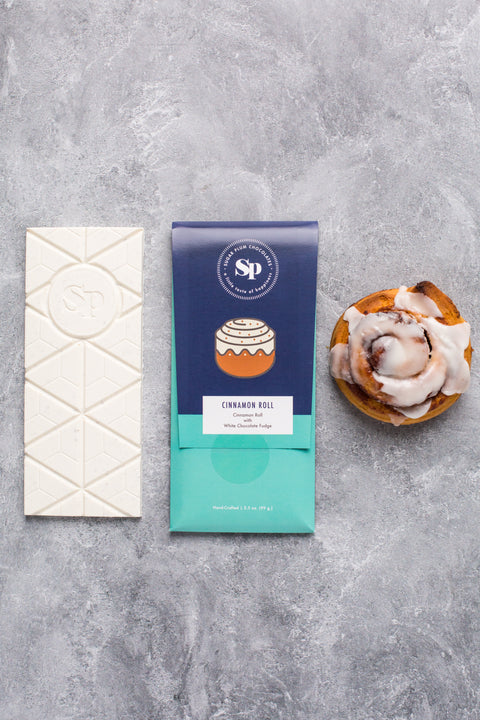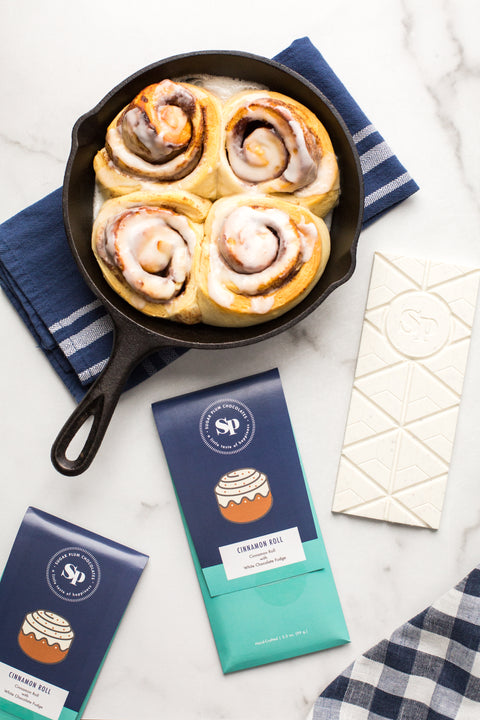 Cinnamon Roll White Chocolate Bars - 4 Pack
Cinnamon Roll Bars blend silky smooth white chocolate with sweet graham cracker flavors. Imagine an ooey-gooey sticky bun in the form of candy. Sugar Plum captures the essence of the sweet, hot glaze.

Our Cinnamon Roll Candy Bars are included in our nostalgic collection. We hand-craft White Chocolate Fudge with sticky bun flavors. Make less of a mess by choosing these Sugar Plum must-have sweet treats.

Cinnamon Roll White Chocolate Bars come in a 4-pack and are 3.5 oz. each. Try our candy whether you love sticky buns for breakfast or as a snack. We ensure a little taste of happiness in every bite. 
Checking local availability