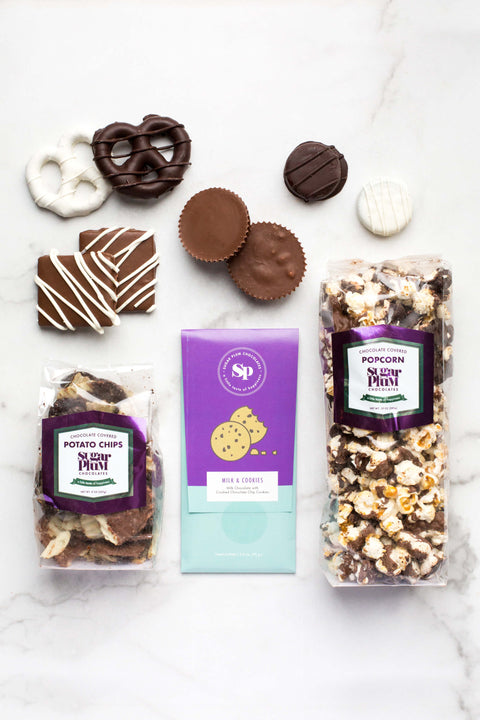 The Denali Box
Luxurious flavors loaded with rich and savory chocolate, this lavish combination of sweet and salty treats is the opulent essence of elevated snacking.
Treat yourself or someone you love with the Sugar Plum, The Denali Box.
This swanky box is loaded with:

Chocolate-Covered Popcorn 
Chocolate-Covered Chips
2 Milk & Cookie Bars
4 Chocolate-Covered Graham Crackers with White Chocolate Drizzle
6 Chocolate-Covered Cookies: 2 White, 2 Milk Chocolate, 2 Dark Chocolate
2 Peanut Butter Cups
2 Raisin Nut Cups
2 White Chocolate Pretzel Rounds
2 Dark Chocolate Pretzel Rounds
Give the gift of awe by splurging on delectable, handpicked chocolates with The Denali Box.
Checking local availability